Vermicrop Organics Premium Potting Soil is a rich blend of professional grade organic materials.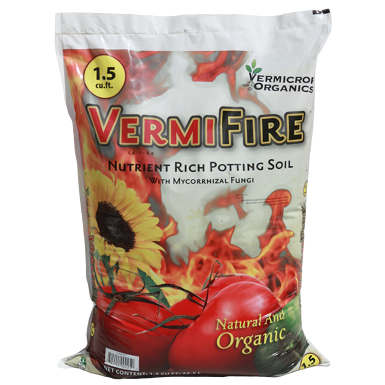 VermiFire performs above and beyond the call of duty, it is a potting soil that over achieves at every opportunity.
VermiPro is a soilless growing medium equipped with extremely high porosity which allows for aggressive feedings.